Ensemble Stars!! Music: 4 Reasons to Be Excited About the Rhythm Game's Upcoming Launch
---
While getting up close and personal with superstar idols may not be too feasible in real life, Ensemble Stars!! Music offers players the chance to do just that from the palm of their hand. The colourful sequel to Ensemble Stars! lets players immerse themselves in the lives of their favourite idols across gorgeous 3D live scenes – and if that's not reason enough to get into the game, here are a few more to hype up your anticipation for the official launch.
In-game and IRL stars to idolise
Ensemble Stars!! Music features 49 idols from Yumenosaki Academy, each with their unique personalities players can enjoy. Apart from the stunning character designs that are visual feasts for the eyes, the game also features an auditory treat: these idols boast the vocal chops of renowned VAs such as Hikaru Midorikawa, Yuki Kaji, Tetsuya Kakihara, Showtaro Morikubo, Tomoaki Maeno, and so much more.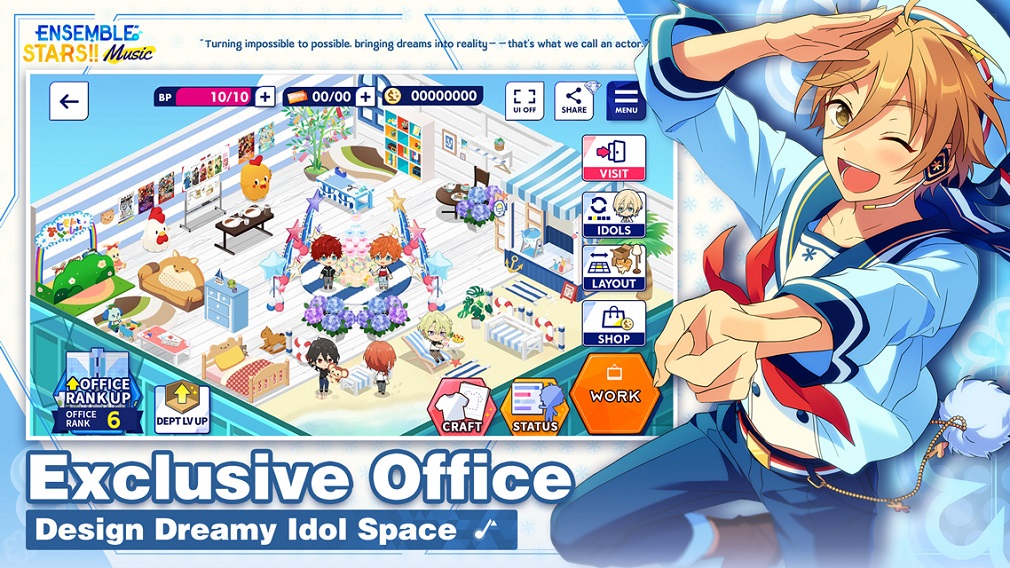 Stellar performances take center stage
With your favourite idol lineup, you can witness 3D LIVE performances on stage in stylish MV performances. There are four difficulty levels to choose from, so you can bop your head to the beat at your own pace.
The idols can lounge around during their leisure time as you spruce up your office—the idol zone, with special furniture and lovely room decor. Idols can even interact with particular furniture in the office, so it's up to you to discover these delightful little surprises for yourself.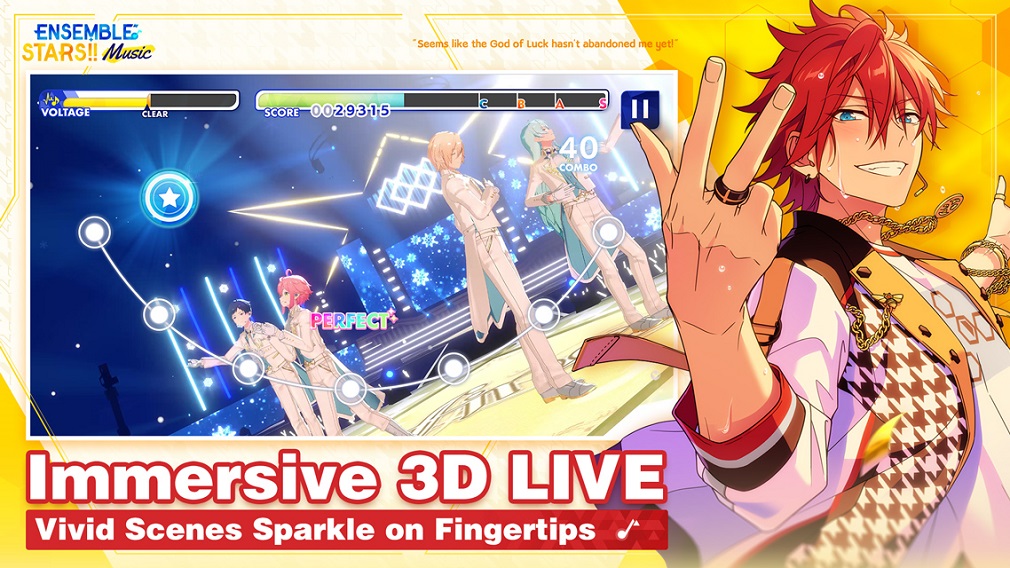 The ups and downs of the idol life
Crafted masterfully by well-known Japanese light novelist Akira, Ensemble Stars!! Music gives players exclusive backstage sneak peeks at the idols' lives off-cam. Sailing through the treacherous waters of the entertainment industry can be tricky, and players can experience a rollercoaster ride of emotions as their favourite idols' stories unfold before their eyes.
Special launch rewards for pre-registered players
If you can't wait until the game's official launch, you can pre-register now on the iOS App Store and Google Play Store across the United States, Canada, the United Kingdom, and Australia. Diamond×200 will be up for grabs for fans who sign up on the app stores, while an Exclusive Title, Diamonds×200, DIA Scout Ticket×2, Gem(L)×1 for 3 colors, and Gem(M)×1 for 3 colors will be given away to those who sign up on the official website.
A special Invitation Event on the website will also give players the chance to nab up to 6 DIA Scout Tickets when they invite five of their friends to pre-register. For now, you can join the community of followers on the official Ensemble Stars!! Music Twitter page to stay updated on all the latest developments.
Sponsored Content
This article is sponsored content written by TouchArcade and published on behalf of Happy Elements to promote pre-registration opening for Ensemble Stars!! Music. For questions or comments, please email [email protected]
---